This has been a problematic review to write to say the least. First there were the technical difficulties with a dying laptop to contend with which contributed to the stop/start, piece by piece manner in which it was coming together. Then there was the problem of my ever changing feelings about the album itself, spanning an array of differing, opposing opinions —- sometimes simultaneously. The result was an unfocused, rambling mess that I ended up scraping not just once, but three times. At some point I just decided to skip Sol Invictus as an album to write about altogether, only to come back to it a week later with the realization that it would be disingenuous to myself to ignore the reality of a new album by Faith No More, a band that I loved as much as Maiden, or Megadeth. And that's exactly what Faith No More were, one of my favorite bands of all time, my obsession with them delving deep and for a considerable length of time. How could I not address the arrival of an album that I long thought impossible, the culmination of a reunion that six years ago seemed as unlikely as Axl Rose becoming prolific?
Faith No More as a band reminded me so much of my high school era misfit circle of friends, a bunch of semi-dirtbag kids with a fondness for absurd, lunatic humor and metal who couldn't fit in anywhere else, even among stereotypically "weird" school cliques like the theater kids. Our lack of ability to adapt to other groups meant that we somehow found ourselves together, at the bottom of the high school social ladder —- not that we paid it much notice… we didn't know who the most popular kids in our class were then and didn't care to find out because we were engrossed in our own worlds. Similarly, Faith No More were a rock band that didn't fit in with any of their peers —- not their 1992 tour mates Metallica and Guns N' Roses, not even with other more alternative rock based weirdos like Jane's Addiction or Smashing Pumpkins (and certainly not with the Nirvanas and Soundgardens). It was just a part of their DNA, they were too weird, a little too unique, and they absolutely didn't care about fitting in at all. Their classic Mike Patton / Billy Gould / Roddy Bottum / Mike Bordin / Jim Martin The Real Thing – Angel Dust era lineup was a witches brew of bizarre personalities that clashed, numerous unresolved conflicts, and general tension so thick it was entirely noticeable to everyone who worked with or around them.
Journalist Steffan Chirazi wrote of the band's cast of characters in his brilliant essay in the liner notes of the Who Cares A Lot retrospective compilation,
"…Faith No More only ever did what they wanted, despite the polar opposite personalities within the creative process. Gould was a quiet pressure cooker who would blow his stack every few months in spectacular fashion; Bottum was the floating carefree sort; Bordin would go wherever the comfort and ease of passage seemed greatest; Patton seemed to enjoy the thrill of pissing everybody off in any way necessary; and Martin would often belligerently refuse to entertain his bandmates, just because."
But through that they persevered and managed to make truly great music on classic albums that were always surprising in their change of musical style and direction. Their pop-infused commercial breakthrough The Real Thing sounded entirely different from their previous two punk-influenced Chuck Mosley helmed efforts, not a stretch when considering it was Patton's debut as vocalist. Yet instead of delivering a commercially inclined follow-up, the band released Angel Dust, an album so gleefully weird and schizophrenic that it caused their most metalhead leaning member, guitarist Jim Martin, to abruptly quit the band at the end of its supporting tour. This wild musical and stylistic shift from album to album continued: 1995's King For A Day… Fool For A Lifetime sounded completely different to Angel Dust, and its follow up in 1998's Album of the Year was another about face in a more cinematic, noir-ish direction. Always changing, no two albums sounding alike, they were a record companies worst nightmare (as has been documented in their interviews from back then), but to me their unapologetic weirdness shone like a beacon in the often staid and conservative patterns that most metal and hard rock bands adhered to.

When they reunited with the Album of the Year lineup around 2009, it seemed like a miracle, some strange confluence of planetary events that somehow got them all to see eye to eye for the first time in their career. In interviews they seemed friendly towards each other, and even happy to be playing with one another again. I expected it would mean a run of tour dates here and there, the odd festival or two and that would be it. The band seemed to think so as well, except that the touring stretched into runs of tour dates in consecutive years, which meant that they quickly grew tired of going on stage and kicking out nothing but old songs. Thus began their gradual lessening of resistance to writing and eventually recording new music, and when it was announced that they were actively in the studio I was over the moon. I don't know what I was expecting in terms of the end result, seventeen years is a long time between new albums, and I doubt the band really knew either.
This lack of relative perspective due to such a great span of time between releases is ultimately what defines Sol Invictus, for better and worse. Now only a fool would expect the band to go back and listen to what they were doing on Album of the Year and make a conscious writing decision to move away from that —- its likely that it was daunting enough to simply sit in a room and see if they could write together creatively. In that regard the album is a triumph, but as part of the larger Faith No More legacy it tends to fall disappointingly short because so much of the music on here sounds like stuff we've heard before. I've waffled back and forth to varying degrees on this, but when I hear songs like "Rise of the Fall", "Cone of Shame", "Separation Anxiety", "Sunny Side Up", "Superhero", and even the opening title track itself, I'm hearing music that sounds like it could've come from King For a Day or Album of the Year, or even more alarmingly, stuff that could've been on a Tomahawk album (Patton's more straight ahead rock side project). That doesn't mean its inherently bad music (in fact there's nothing on the album that I could describe as below average), as I've found small moments on all those aforementioned songs that I enjoy: Patton's delightful "I'm only happy when I'm pissing you off" lyric on "Cone of Shame" for starters; the Italian sounding cinescapes on "Rise of the Fall" are evocative; and piano n' bass jazz verses of "Sunny Side Up" are a welcome change from guitar riffs.
Yet overall I just feel like I've heard most of this before, in some other permutation or another —- the moments where they do seem to be venturing into fresh territory are few, but they stand out as the album's best songs. There's the early lead-off single "Motherfucker", it was what provided me with a heady dose of optimism leading up to the album's release, a three and a half minute pop-perfect single with martial snare percussion and the band's typically perverse mix of setting rather vulgar language to hypnotic rhythms and a sweetly gorgeous melody. I love it and its one of the band's all-time greatest songs, its lyrical cadence a prime example of why reviewers who deeply analyze Patton's lyrics just completely get it wrong (he's always written his lyrics with phonetics and rhyme structure in mind first, coherence a distant second, something he's confirmed in interviews quite frequently when asked about the meaning of specific songs —- so many writers ignore this fact). Check this snippet of his work in "Motherfucker": "Bloated, promoted in an ode to pomp and style / Moistened in the feed while we choke upon the bile / Corner in the market on the geese without the bones / Hushing out the public in a strike without a drone", a stanza of lyrics not only phonetically matched but set to an alliterative pattern as well… I'm open to all interpretations of what hidden meanings anyone thinks they hold though.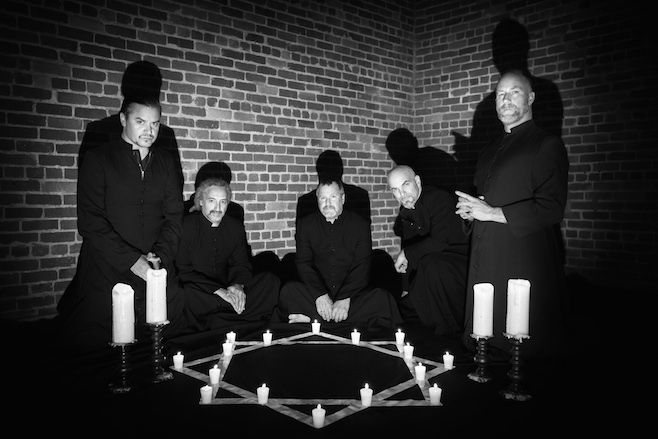 You'd expect that with my emphasis on quality lyricism that Patton's approach would be anathema to me, but I find it refreshing because he does care about his lyrics and pays attention to them, just in a different way than most others. A similar example can be found in another of the album's better tracks, "Black Friday", where over chiming acoustic strumming and uptempo bass Patton dots out "It's a ride at the salad bar / Predatory lenders / Safari missions far / But you paid for them / To kill your mom"… in context of the music and Patton's phrasing they work but on paper they read off like pure nonsense, a Faith No More trademark by now. Its followed by "Matador", one of the more musically adventurous songs on the album, replete with beautiful piano chords and excellent complementary guitar work by Jon Hudson. Faith No More's musicianship has always been pretty great, nothing to nerd out about, just the kind of quality work a seasoned bunch of pros can deliver: Gould's bass work is nicely audible as always and he's kinda a joy to listen to in general, weaving in between keyboards and guitars deftly to allow his personality to rumble through; Bottum's keyboards are present on most of the album delivering surprising, counterpoint driven patterns; Bordin is on point with percussion as always; and Hudson actually does a pretty inspired job in handling guitar duties, never overshadowing anyone else but sliding in just enough.
Its Patton who is the star of the album though, his voice is ageless and whether he's screaming at full force or crooning at his smoothest (something that I missed during his years focusing on Fantomas and Tomahawk) he always sounds spectacular. Its nice to hear him in this context once again, with a band that seems ultimately to be his perfect fit, even in the moments where they don't seem to be firing on all cylinders. As I've been listening to this album for a month plus now (can't even begin to count how many times I've spun through it), I've felt that my initial mixed to negative reaction has simmered down a bit. I was even enjoying large chunks of it as I was writing this particular review, spinning through it twice more. Its not a bad album by any means, but I'm still firmly sticking by my assessment that its a relatively weaker album in relation to its predecessors simply because it sounds so much like some of them. Faith No More were great because you could never predict what they were going to sound like, you were always surprised, and the music was always great regardless. I feel confident that if they try again with another studio album, they'll find there way back to that operating state of mind —- that Sol Invictus was the sound of the band clearing out the cobwebs so to speak. There was a part of me that so badly wanted this to be something I could consider as one of the year's best albums, but once again I'm reminded of the folly of my own expectations.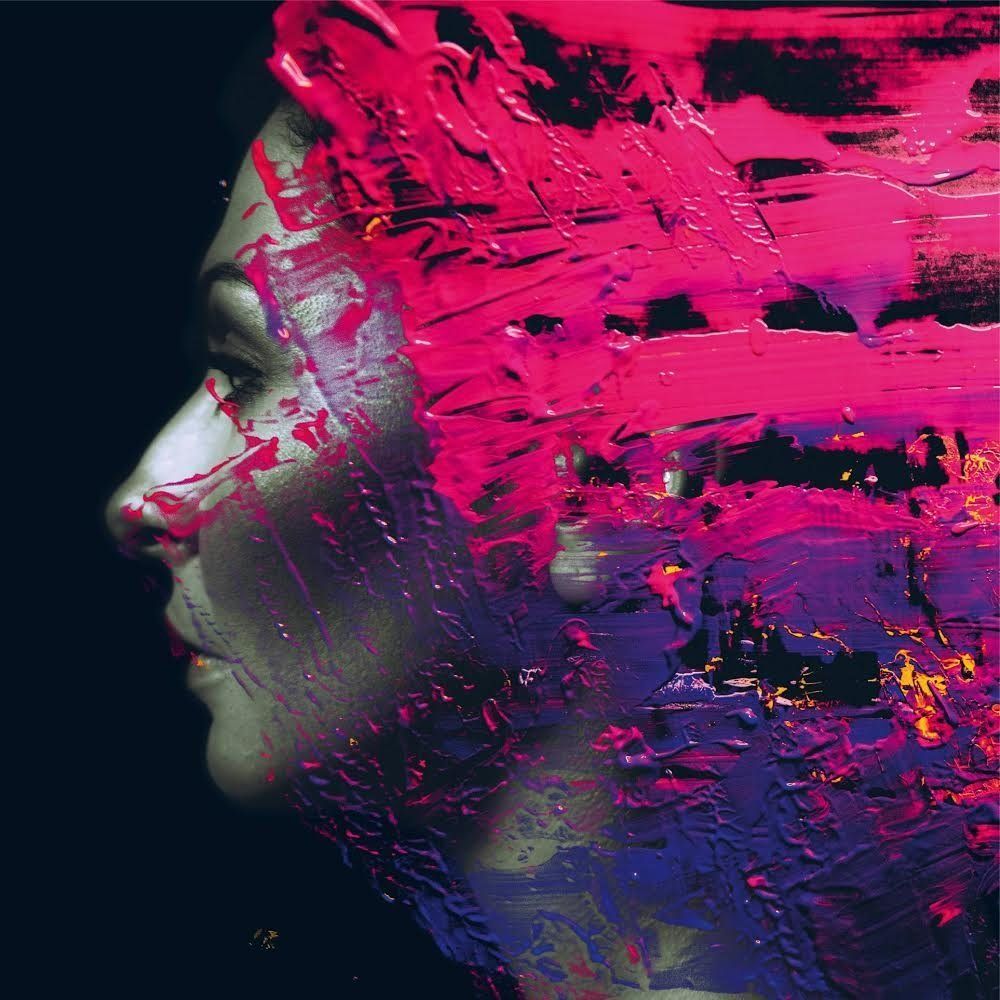 I think I've come to a dawning realization about my relationship as a fan and listener towards Steven Wilson's work: Very succinctly told, I greatly prefer either his pure pop and/or metal-influenced styles, the and/or added in because often times they're one and the same (or they're pushed right up against each other). Its in Wilson's more "prog" sounding moments where I tend to lose focus as a listener, or perhaps more accurately, patience. Its why I felt left out of the loop with his past two solo releases, 2013's The Raven That Refused to Sing and even more so on its 2011 predecessor Grace For Drowning. The former was a sweepingly dark, 70s progressive rock inspired album that in homage to its influencing era, had a myriad of wandering instrumental explorations that sometimes worked and sometimes didn't (cue "The Holy Drinker"). I generally thought of it as a good album, a slight rebound from the jazz odyssey that was most of Grace For Drowning, an album lauded by many, but one that only caused me to miss the relative linearity of Porcupine Tree.
Even within the lengthy discography of that storied and now defunct band, I preferred the songs with either good riffs or great melodies —- I could stand to lose most of the wandering progressive stuff, not out of any particular disdain, but just because there was a lot of it and sometimes a song didn't need to be over seven minutes long. I was introduced to Porcupine Tree by listening to "Blackest Eyes" on a Classic Rock sampler disc, and found it a perfect blend of heavy, metallic riffing with a gorgeous, shimmering melody that fed a pop-informed chorus. I enjoyed the album it came from, 2001's In Absentia, but loved the album that came before, one Lightbulb Sun, which lacked the heavy riffs but made up for it in being the record where Wilson honed in on his spectacular gift for writing pop songs. It wouldn't be until 2007's Fear of  a Blank Planet when I thought he had finally delivered a complete record that catered to me; one that was dark, unsettling, heavy, and splashed with just the right mix of progressive elements and pop ear candy. But with the end of Porcupine Tree, Wilson's lessening involvement with the pop-oriented Blackfield project, and the onset of a solo career that I viewed as a mixed bag, I began to wonder if Steven Wilson was progressing right out of my limits of being a fan.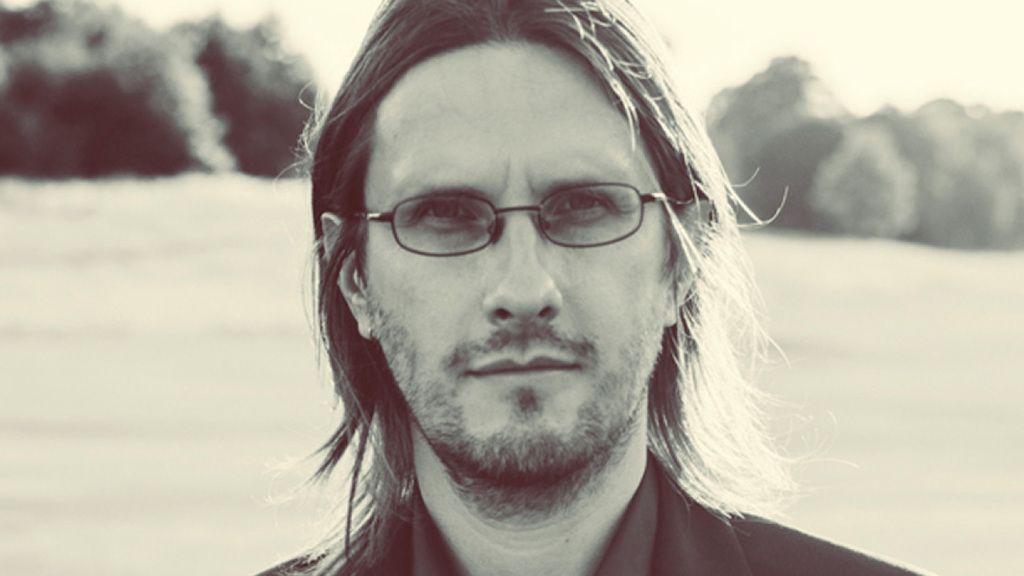 So Hand. Cannot. Erase. is a reminder to me of that old adage about expectations. Actually I don't really know a particular phrase or saying that could apply here, but its enough to say that I didn't expect to love this album as much as I do. In the few weeks that I've known it, its become one of my favorite Steven Wilson related albums of all time, second perhaps only to Fear of a Blank Planet. Its worth me taking a moment here to briefly comment on its thematic/conceptual subject matter, because it makes the album resonate that much more. Wilson had at some point viewed a 2011 documentary called Dreams of a Life, which was the story of the life of one Joyce Carol Vincent; an attractive, intelligent, outgoing young woman who died in her London flat, and her body went undiscovered for three years. She had friends, she had family, yet for reasons unknown even to them, no one missed her or bothered to check up on her. I actually went out of my way to view the documentary a few days ago and its one of the most surreal films I've ever seen, the sort of thing that lingers in your mind.
Wilson's storyline on Hand. Cannot. Erase. is a fictionalized, loosely inspired by version of Vincent's story, about a young woman named H. who follows a similar road towards isolation and loneliness. There's a deluxe hard back book based edition of the album thats filled with photographs, diary entries, actual newspaper clippings, and letters telling the more detailed story of H.'s life (its a seriously impressive package). I myself went with the single disc Blu-Ray edition, which sets the album to a slideshow backdrop of many of those same book bound photographs… it was great to be able to sit on my couch for the better part of an hour and get immersed in an audio/visual experience like that, but its not necessary to enjoy the album alone. In an interview with Faceculture, Wilson touched on the fundamental thematic core of the album, how a tragedy like Vincent's could only have happened in the middle of a vast metropolis like London as a opposed to a smaller community. In his MetalSickness interview, Wilson expanded on that, "If you really want to disappear, go and live in the heart of the biggest city, surround yourself with millions of other people. Go right to the place where the most people live and you will disappear."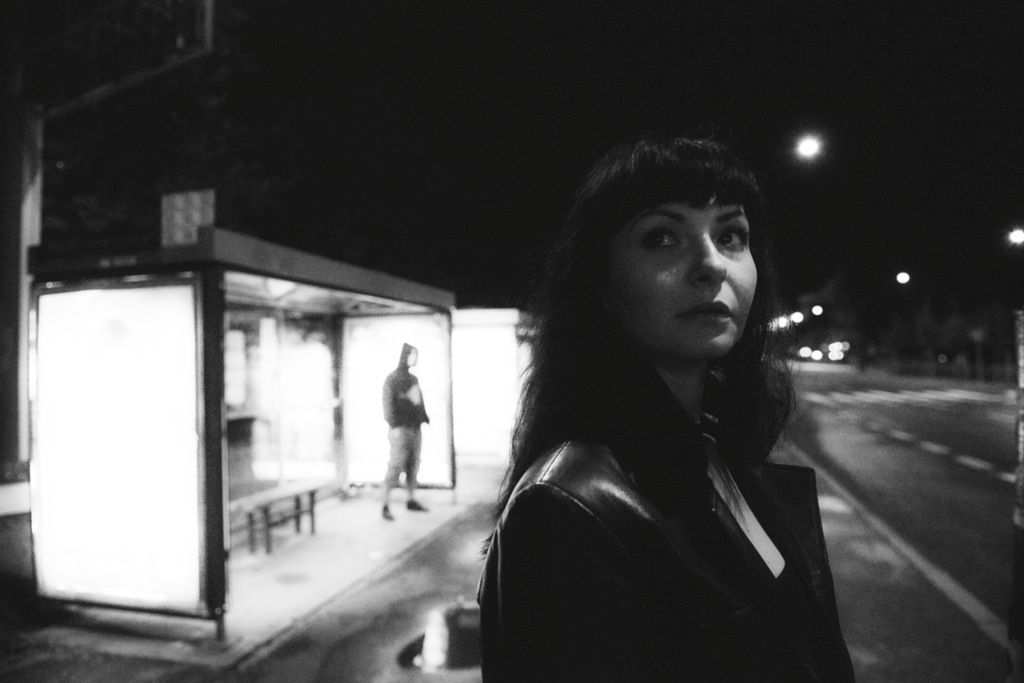 I live on the southwestern border of Houston and its outlying suburbs, right in the midst of highways, urban expansion, too many parking lots and gas stations, the lot of it. I hardly know my neighbors, and almost never speak to any of them besides the occasional hello when passing by. In some slight way, I feel that I can relate to Wilson's own autobiographical views that he instilled into his character. Its what makes a song like "Happy Returns" echo so resolutely within me, despite its rather detailed lyrical perspective being solely H.'s own words. It could be one of Wilson's greatest singular accomplishments, a song as delicately beautiful and shatteringly epic as In Absentia's "Collapse the Light into Earth". And despite all its obvious melancholia, its essentially a pop song, built on simple chord patterns and a McCartney-esque "doo-doo-doo-do" refrain. Its emotional gut punch comes in the lyric "The years just pass like trains / I wave but they don't slow down", as vivid a portrait of helplessness against the transience of life as I've ever heard.
Its equal in greatness partner is the non-instrumental album opener "3 Years Older", an acoustic/electric hybrid epic of English prog that is reminiscent of The Incident's "Time Flies". Here Wilson staggers folky, strummed chords with plaintive vocals next to passages with surprisingly funky, wild guitar work courtesy of guitar virtuoso Guthrie Govan. Its full of those particular kinds of Wilson moments that have defined his entire career —- it could be the sudden layering in of a harmony vocal to give a lyric some added richness, or simply his mastery of how to craft melodies that are evocative, or dreamlike. Sitting next to it on the tracklisting is the title track, which is quite possibly Wilson's poppiest song since "Blackest Eyes". Instead of being built on heavy, metallic riffing, "Hand Cannot Erase" is almost electro-pop in its palette, with guitars that sound like they've been lifted from U2 circa 1997, or from a Florence and the Machine backing track. Wilson's vocal here is delivered at his earnest, wide-eyed best, with lyrics that you could imagine selling well on radio or some CW television show about over-dramatized teens. That's not me detracting from it, quite the contrary, I'm puzzled as to why this wasn't the first single.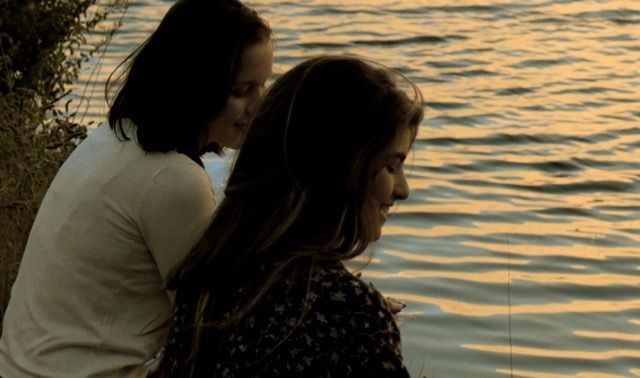 That honor went to the very ambient, drone-like "Perfect Life", which I love for the simple reason that its female spoken word guided first half reminded me of the British pop band Saint Etienne. They have a discography full of assorted moments with neutral voiced Sarah Cracknell waxing poetic about all manner of things. Its an important moment in the song because its our first introduction to H.'s words herself, as she describes the memory of the six months she spent with her adoptive foster-sister. As Wilson explained in the aforementioned Faceculture interview, the imagery of some of H.'s memories comes directly from Wilson's own childhood, such as "Sometimes we would head down to Blackbirds moor / to watch the barges on Grand Union in the twilight". Its one of those universal truths I've read from great fiction writers, that to make something feel universal, or relatable to everyone, the author is best served by simply focusing on making his character more specific, with more intimate details, possibly even autobiographical details from the author's own life. It sounds contrary in theory, but it works. By the way, the video for this song is stunningly good (psst, its linked at the bottom).
This is the rare album in Wilson's discography where even his progged out moments are interesting and complex in only good ways. Take the epic, nine-minute "Routine", where Wilson is joined by Israeli vocalist Ninet Tayeb in a duet built across subsequent passages, Wilson taking leads in some, Tayeb in others, only joining together at the very end to softly sing "Don't ever let go / Try to let go". Its a cleverly written song about some kind of loss suffered by the narrator and her psychological process to acknowledge it. So she states, "Keep cleaning keep ironing /Cooking their meals on the stainless steel hob /Keep washing keep scrubbing /Long until the dark comes to bruise the sky". There was even enough diversity in the thirteen plus minute "Ancestral" to prevent me from getting too antsy, but it comes out being the weakest cut on the album simply because its at times more of an extended jam session rather than a song. Its okay though, the rest of the album is nothing but songcraft of the highest order.
I'm simultaneously relived and thrilled about Hand. Cannot. Erase. and what it means for me personally. Its audible proof that my relationship as a listener with Wilson's new work isn't dimming, that he's still capable of delivering music that enthralls me, and that I'm still receptive enough to realize that. Its also one of the more haunting, and thought-provoking albums I've come across in recent memory (and if you really want a taste of how deep it gets, check out H.'s blog entries on handcannoterase.com). It has a conceptual story that is frightening in its mirroring of reality, and its addressing of what it could potentially mean to live in an age of social networking, with no need to go outside of our homes, and how tempting it might be to simply withdraw from the real world. When I listen to this album and think about the thoughts and motives of its narrator and her real life inspiration, I can't help but think about myself and how with a few decisions here and there, it could be me spiraling down into isolation. It could be any of us.

Its been a little under five years since the Scorpions released Sting In The Tail, the album that they decided halfway through its production would be their last. And in some respects it was, as far as being a truly fresh, organic batch of songs purposefully written for its release. It was a fine album as well, perhaps their strongest overall in twenty years, featuring a handful of gems that for me at least were comparable to their 80s/early 90s classics (check this retrospective for details). The last song on that album's tracklisting was the rather excellent, wistful power ballad titled "The Best Is Yet To Come"; a title that could either be taken metaphorically as the band's hopeful affirmation of their post-rock n' roll lives, or literally as in this probably isn't our last studio album. It certainly wasn't going to be their last release, as the 2013 MTV Unplugged set proved, but in interviews the band seemed adamant that they had recorded their last studio album. It was around the promo tour for those unplugged shows that Klaus Meine let slip that the band was considering digging in the vaults for some unfinished material, stuff from the 80s, 90s, and even 00's that they had been unable to utilize on the albums they were supposed to have been on. It was the kind of thing that sounded like it was meant for a boxed set, or perhaps as bonus tracks on yet another best of compilation —- it usually is for most bands.
So you've got to give credit to the Scorpions for firstly having the hutzpah for pulling a KISS and risking flack or scorn; and secondly for taking those unfinished riffs and song fragments and deciding to write a brand new studio album around them. If you're prone to taking wide angle lenses to things like I am, you might consider this attempt a brave move at marrying the past and present, an actual merging of old and new. And they must've had a lot of old riffs clanking around, because with all the bonus tracks from the various editions of Return to Forever tallied up with the original twelve song track listing, the Scorpions are releasing nineteen new songs. Nineteen! That's a double album by prog band standards, and by leaps and bounds the longest Scorpions studio album to date, clocking in at just over an hour. By anyone's reasonable standards its close to impossible for an album that long to be filler free, and unfortunately, the Scorpions haven't had the best track record of making wall to wall classic albums. Here I rate it about a sixty-forty ratio in favor of above average to good songs, and a couple potentially great ones amidst set against a set of almosts and not quites.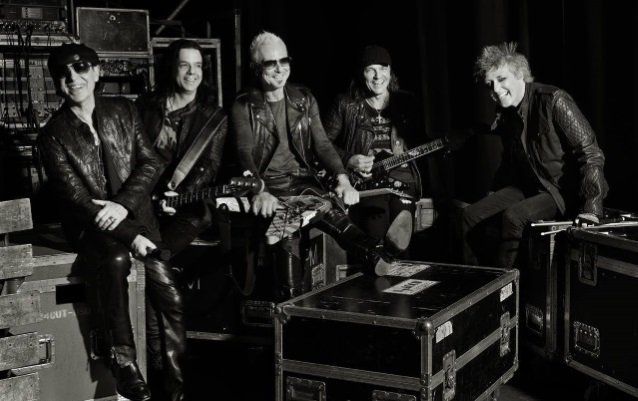 The good stuff first then, which is found as early as the album's lead off single "We Built This House", which is not a PBS program but instead a paean to the durability of the band's fifty year career. I say this based on my viewing of the promotional EPK the band made where they spoke a little about each song on the album —- despite the lyrics clearly referring to a significant other known as "baby". How they reconcile both perspectives is beyond me… maybe the verses are meant for the ladies (or the lads, whatever) and the chorus is just about the Scorpions themselves? I'm being pedantic, the Scorpions have earned the right to bend metaphors however they'd like, and the most important things here are the melody and the hooks. Its built on the classic Scorpions pattern of quiet/loud dynamics, a hushed verse that explodes into an arena ready chorus, but it does seem to be one of the few entirely new songs, its music penned by the band's longtime Swedish producers (and MTV Unplugged musicians) Mikael Andersson and Martin Hansen. The other haus-titled song, "House of Cards", is actually built on the back of a resurrected melody, its acoustic balladry reminiscent of the band's early 90s Crazy World / Face the Heat era.
A personal favorite that might not be for everybody is the playful, sing-songy "Catch Your Luck and Play", where a riff that reminds me of the "Rhythm of Love" swings back and forth and opens up in a chorus replete with "heys!" and "oohs!". Its a glam rock styled approach that's unusual for the Scorpions, but I like its sheer cheekiness —- there are moments in there when I'm reminded of The Darkness. Its chorus is new, but the skeleton of the song dates back to 1986-1988's Savage Amusement era. Its paired alongside another oldie turned new, the very Blackout-ish "Rock n' Roll Band", an uptempo, adrenaline fueled rocker that is built on a classic, lean and muscled Rudolf Schenker riff. I was a bit put off by the clunky lyrics, but the guitars won me over here, its just a highly infectious riff and its kind of a shame that it didn't make it onto one of their eighties records. Speaking of the lyrics, do yourself a favor and checkout the band member's commentary on the EPK video, Klaus' meandering description of this song's origins are typical Scorpions —- something about riding around on the sunset strip, offloading into some gentleman's club somewhere and when questioned as to their identity, loudly proclaiming "we're in a rock n' roll band!". Modern rock bands would make this come off as sad, lazy, and appallingly pathetic. Klaus and company make it charming, affable even, a band of crazy Germans with Euro-tight shirts and thinning hairlines strutting around like cocksure roosters. This is the residue of an increasingly lost art form.

There's a handful of other good songs; "Rollin' Home, a laid back rocker with a Def Leppard-ish stomp; the ridiculously titled "Hard Rockin' the Place", built on a riff from the Blackout era; a handful of decent ballads in "Gypsy Life", "Eye of the Storm" (being the newest of the ressurected song ideas, from the Humanity Hour 1 era in 2007); a Meine solo-penned lonely sounding number in "Who We Are"; and the panoramic "When the Truth is a Lie" —- again, all above average in quality, but nothing you'd hate yourself for missing. Where things get murky is with the vanilla alternative rock styled guitar rock of "The World We Used to Know", a song that sounds like it came from the Eye II Eye sessions; as well as the blandness of the album opener "Going Out With a Bang" where chest thumping bravado fails to move me like the more emotional reflections on calling it quits found on Sting In the Tail. Its also unfortunate that "Dancing With the Moonlight" doesn't seem to live up to its title, especially when you consider songs by the same title by other artists (Thin Lizzy comes to mind immediately). It has a cool backstory about the turbulence laden flight endured by the Scorpions, Alice Cooper and others that happened to also double as Meine's birthday celebration. The song is somewhat paint by numbers however, with boring verses and a chorus that never seems to take off (heyo!).
So yeah, a lot of music to sift through, I don't even think I covered all the songs but you get the point. Its a mixed bag, and with nineteen songs potentially on offer that's about as good as it was going to get. I'm not sure why there was such an emphasis within the band to usher these out all at once. Surely a narrower focus on a smaller pool of candidates would've made more sense, such as sticking to the regular edition's twelve song tracklisting. Maybe the Scorpions are just kinda over the whole studio process by now and wanted this to be a grand finale of everything they could've potentially delivered. In that case, its a successful project, just not their most listenable one. If you're looking to celebrate the Scorpions 50th anniversary, get Sting in the Tail and just check this one out on Spotify. The band was writing great, fresh songs for most of the last decade… so much so that they really didn't need to dig around in the past.