Longtime readers of the blog will have by now taken note of just how much the seasons tend to shift my listening habits around, and they'll also note just how much I dislike summer in general. If you think that's an unusual attitude to have, I'll remind you that I live in Houston, Texas —- but there are silver linings to the oppressive heat and humidity of a Texan summer. One of which is just how well wild, classic styled hard rock pairs with the rising mercury, case in point being the timely arrival of You Are Here, a new album by the Chicago based rock band High Spirits. Okay, they're in a band in that they play live, but in reality High Spirits is the work of one highly motivated musician in Chris Black. You may have heard his other work before as well —- he moonlights as the drummer for Pharaoh, whose 2012 album Bury the Light came in second on that year's best of list, and he's also the sole mastermind behind Dawnbringer, whose excellent Into the Lair of the Sun God placed eighth on that very same list! I guess you can say that I'm a fan of the guy. I was enthralled by the last High Spirits album, Another Night, as much by the music as well as the throwback album cover featuring a very eighties logo design slapped on top of a neon splashed portrait of nighttime Chicago. All of that combined was the very essence of the "Big City Night" that one Klaus Meine once sang about, and if you're not getting a serious Scorpions vibe when you listen to High Spirits, you're hopeless. The German greats, alongside a heady dose of Thin Lizzy, Iron Maiden, radio ready Rush, and classic NWOBHM spice make up the ingredients of Chris Black's rock n' roll cocktail.
In the past half decade, retro metal has seemingly come and gone en vogue, and from my point of view, very few of those bands managed to stamp their own identity on their music. What separates High Spirits from the pack is that while the music has sonic touchstones to classic bands and eras bygone, there is no attempt at emulation —- in other words, Black is making music for today, not in a vain attempt to recreate 1982. I think that one of the aspects of Black's musical design here that most vividly brings to mind the past is his complete lack of irony, and his utter disregard for what happened to rock music in the 1990s (you know, when a great deal of joy was sucked out of it). Hipsters be wary, this is genuine rock music made with honest intentions —- Black has stated his desire to see High Spirits grow, for them to be able to tour longer and more extensively. Again I'm reminded of the Scorpions, a band born of a time when there was no shame in hoping to play bigger venues, to have more intricate staging, to play wild rock n' roll in the manner it was meant to be played in. I've read that High Spirits live shows are unabashed in their sincerity, both from band and audience alike, they are an active experience, not an event to be afraid of publicly showing your love for a style of music that a lot of unwitting people think is dead.

Whats utterly bananas about Chris Black and his work in High Spirits is that he is everything that you hear on the albums: All instruments, all vocals (including harmonies and overdubs). As I mentioned above, he has a band that he takes out live for small runs of select dates, but on album High Spirits is an entirely one man show. It doesn't sound like it, and that's testament to Black's songwriting skills and overall artistry in understanding band dynamics in aspects of rock music —- as in the interplay between rhythm and lead guitars. Take the album opener "When the Lights Go Down", with its loose yet tight riffing complemented by scorching lead fragments at the tail end of choruses. The songwriting here is razor sharp, Black has a wonderful and rare ability to pen adrenaline soaked, speedy choruses that outpace their verse section anchors (for further proof, check out "Full Power" on the band's debut album). These are the kinds of songs that cause speeding tickets. Black slows down the tempo a touch on the next track, "I Need Your Love", where the swinging rhythm guitar and the amped up speed in the pre-chorus bridge just smacks of the classic riffing of Rudolf Schenker. Black's vocals are unusual for this type of music, while he's skilled enough to carry melodies and hold notes, his tone is raw, punky even, and his delivery is borderline laid back. If I can provide some adequate frame of reference, its basically the exact opposite of Sebastian Bach's histrionics —- Black's approach to singing is workmanlike in serving the song only (I mean that in a positive way).
There's plenty more in the way of good songs on offer as well, most notably the eponymous "High Spirits", an infectious high speed rocker with crunchy riffs and a propulsive rhythm bed, and a chorus that lives up to its name. Its a jubilant song, like much of the material on You Are Here. The closest thing to a ballad on the album is the slightly moody "I Will Run", with its juxtaposition of lonely solo guitar patterns in the intro followed immediately by a slamming riff bed upon which Black paints a bleakly romantic picture of gritting one's teeth in the face of adversity, to "take to the stars and the streetlights". Of course all this praise isn't to suggest that the band has no critics or its share of criticism, the biggest being Black's tendency to live in worlds of relatively lo-fi production. If you're expecting booming bass, thundering drums, and intense dynamics you'll be disappointed. Black tends to like his guitars compressed and a tad fuzzy, with the lead parts mixed up top while the vocals at times seem to sink beneath everything else. There are moments when a chorus could be made to "pop" more if it was simply mixed to be more up front, but this is a production choice that benefits the album in particular moments as well. If you're used to listening to fuzzy alt-rock, or indie dream-pop or even old school early proto metal bands of the 70s, you'll be able to handle High Spirits' production. This is great summer music, evocative of the sound of car tires and beer bottles clinking, the dirty, mucky feel of hot concert venues, and of walking out of those venues to smell the nighttime rain on steaming pavement. My associations of this band's music with this time of the year are so strong that to be honest… I'm not sure if I'll be listening to it come November, but for right now its pretty much perfect.

Sorry, I didn't have a better title than the above, sometimes just getting to the point works better than anything. I don't normally comment on news stories (even though I just did with Metallica a few weeks ago), but some things have popped up in the past few days that caught my attention and I felt the need to dish some opinions on them: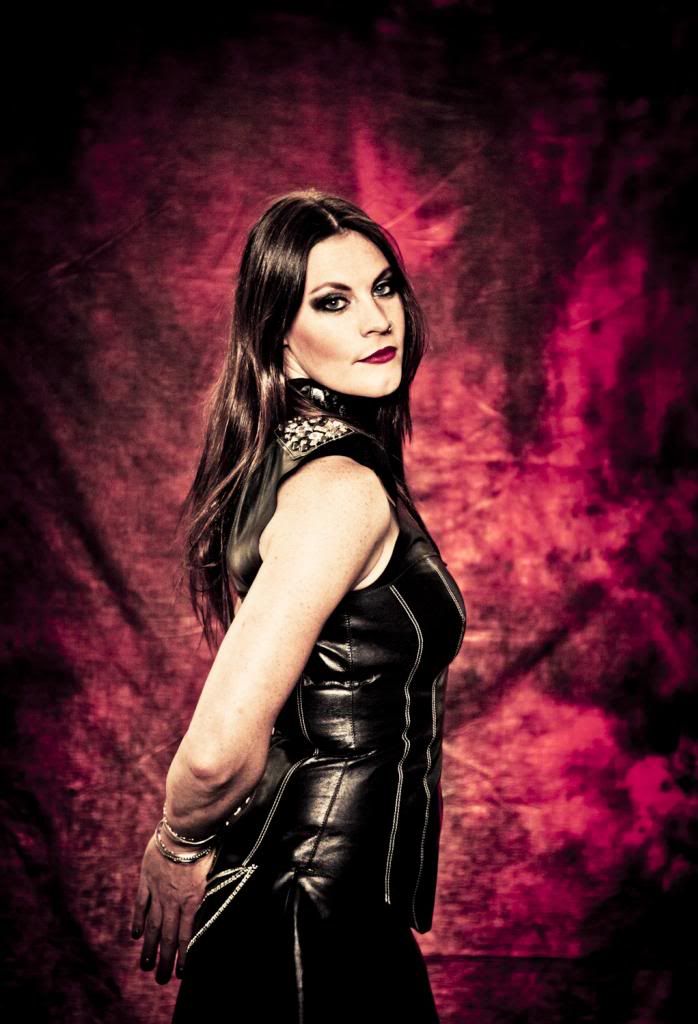 Floor Jansen's Open Letter: As I'm sure most of you are aware through Blabbermouth's eye catching select headlines feature at the top of their site, newly ordained Nightwish (and ReVamp) vocalist Floor Jansen recently posted an open letter to her fans explaining her point of view on personal fan interaction. Blabbermouth extolled the virtue of their name by naturally extrapolating the most quotable line from said open letter to headline their article, " Nightwish singer Floor Jansen: "I am not an arrogant bitch". For the past few years the comments sections of Blabbermouth articles have been more of a draw than the articles themselves, a tendency that didn't waver even when the site implemented commenting through Facebook profiles alone (thus precluding anonymity). I read the original article, and then braced myself for the hellstorm that awaited when I scrolled further down. The comments were as expected, highly divisive and vitriolic in the extreme.
There's a twitter profile out there called Don't Read Comments, which pops up periodically on my feed once a day to remind me and thousands of others in a sagely manner that its not worth our time to read internet comment sections. I mentally nod and agree with the tweet, appreciate its usually humorous undertone, and proceed to wind up reading a comments section somewhere on the internet within the next ten minutes. I'd blame myself if only it wasn't such a scalded in reflex by now. The very notion of social media is based upon the contextualization of comments, Facebook and Twitter are collections of our own comments and those of others that we're interested (er… in seeing comment). If you're about to go back to the original article and make the same mistake I made by reading the comments, put the brakes on you sadist. I'll save you the trouble by telling you that you'll come off with a lower impression of metal fans. I certainly did.
I'm not going to put up a counterargument to what Jansen wrote in her open letter, because she has every right to feel that way and to set boundaries that are within her comfort zone. I'm taking a guess here, but its likely that her appointment to Nightwish's storied vocalist position has increased her profile to such a degree that she's encountering a higher volume of fan interactions. That's to be expected, and if you notice the first sentence of her letter, she makes references to "nightmares and many worried thoughts" —- unless that's for dramatic effect I'd think that this has the makings of an alarming situation. She's been on tour in the States with Iced Earth and Sabaton, opening their countrywide trek and finding herself in a strange position. Jansen is arguably the most famed individual on the tour, yet her band opens first, and there's a tendency to expect that as the opening band, you'll make yourself available to anyone and everyone after your set (this isn't my expectation mind you, but a familiar tradition within metal shows anywhere). I saw the Houston date of this particular tour, and sure enough Jansen and her band were meeting people by the buses well after Iced Earth had finished playing. Jansen seemed comfortable and took photos with people and signed stuff, and generally everyone seemed pretty happy.
I was with a couple friends a short distance away, one of whom was intent upon meeting Jon Schaffer (he never came out of the bus, but we did get to have an extended conversation with Stu Block next to a food truck strangely hidden behind the venue). At one point Jansen had drifted off towards the direction of her tour bus, standing a good distance away from the throng of waiting fans. The same friend now urged me to go meet Jansen as she was by herself and had actually turned around scanning the crowd while smiling as if waiting for one last person to run up to her for a photo. I waved off his obnoxious urgings, simply because I felt no real necessity to meet her, and it might've taken away time from someone who really did (as it turned out no one else stepped up and she ended up scooting back to her bus). I'm not telling you that to make myself look better, but just to paint a picture. She struck me as someone who was personable, affable, and was genuinely enjoying the experience. I wonder if other tour stops on the trek were as laid back and pleasant, or if they became uncomfortable and she had to back off. If this tour was in South America I could understand, as fans there are super passionate and that can be construed as aggressive behavior — but us meek North Americans? Really? Its hard to comprehend.
Perhaps this open letter is more motivated by something else she indicated —- internet rumors of her being "rude". If that is what has really gotten her upset, her open letter is only adding fuel to the fire. Her letter was written in English, and its very readable and clear. What it lacks however is levity, a casual tone, and perhaps even a hint of self-deprecating wit to soften its impact to the hordes of internet readers that have already formed an impression of her one way or another after reading it. I say that knowing that some things shouldn't be softened —- but as I pointed out before, I have no problem with her message. But as her bandmates in Nightwish learned through brutal experience, posting an open letter is a form of PR, and in this case, its a heady dose of negative PR for Jansen. I think she'd have been better off by avoiding the open letter route, shrugging off the rumors (which only a small percentage of people tend to take seriously anyway), and going about her policies when meeting fans. Look there's no way around it, telling someone who's stoked to meet you to not touch you is just going to come off badly. Jansen is absolutely within her rights to make the request, but she has to realize that there will be fallout from it, and thanks to the internet, a lot of people will hear about it. I hope she finds a way to persevere through this. She was the right choice for Nightwish, hopefully she finds that Nightwish was the right choice for her.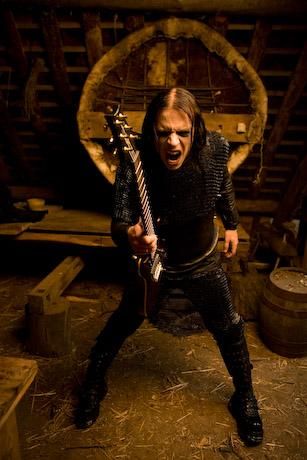 Paul Allender Leaves Cradle of Filth: Not to sound like a jerk or anything, but why didn't this happen years ago? Cradle of Filth have been in a creative tailspin for the past half a decade (possibly longer, depends who you ask) and one of the major reasons I feel is that their songwriting began to stagnate. Dani Filth may be the creative force behind the band, but it was Allender who was doing the bulk of the riff writing since 2000's Midian, and therein was the problem. I saw them with Satyricon back in 2008 and it looked like Allender didn't even want to be on stage, and frankly I found myself agreeing with him —- I wanted him off too, he was bumming me out. Its not yet confirmed whether or not Allender left the band of his own volition as my headline suggests or whether he was forced out, but either way, I hope that Dani finds a replacement that has some creative fire to infuse into a sound that is now an echo of what it once was. I have never really written about Cradle on the blog, but they were one of the extreme metal (hard to call them black metal these days) bands that I took a shine to in the late nineties and I still love their classic records.
By classics I'm referring specifically to Dusk and Her Embrace, Cruelty and the Beast, and the gloriously Maiden-ized Midian, Allender's sole indisputable riff packed masterpiece. They had a couple interesting moments during the aughts with a few scattered songs here and there; certainly "Nymphetamine" was a great track (I've said it before and I'll say it again, Liv Kristine may just be the best guest female vocalist in metal), and I didn't mind certain songs off Thornography (including their cover of "Temptation"). Their last three albums just left me feeling rather unmoved however, and it wasn't for lack of trying. When you finish listening to an album and can think of nothing to say about it one way or another, that's a bad sign. The chart positions have declined, as have sales, and Cradle are no longer guaranteed large audiences —- somewhere along the way, their shtick wore thin because the music backing it was no longer compelling. I'm not particularly fond of the gothic, Tim Burton-esque trappings that came with the band, but I accepted it as part of the package. Perhaps now its time for a rethink, for Dani to redefine himself as a vocalist and explore his range more (no more high shrieks for high shrieks sake). A new guitarist that could double as a cooperative songwriting partner should be someone who seeks not to replicate the band's existing sound, but tear it all down and build something new. Its long past time, I hope it happens.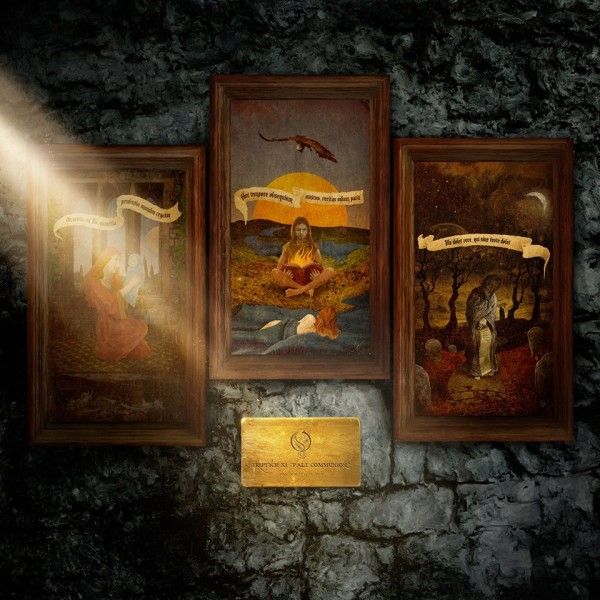 Opeth's New Single, "Cusp of Eternity": If you were reading the blog a few years ago, you'll remember that I wasn't very fond of Opeth's last offering, the retro-psychedelic Heritage, and not because I was one of those disappointed by Mikael Akerfeldt's retreat from all things death metal. The idea of that album that were bandied about before its releases were actually rather intriguing to me, and I was looking forward to it, having loved the softer moments on various Opeth records throughout their discography. I hoped that it would not be a repeat performance of Damnation, their nearly all acoustic album that ended up being a bit of a yawner in retrospect. But Heritage fell flat with me on all levels, the songwriting just wasn't there —- songs were disjointed, lacked bridges and overall musical continuity. When the negative fallout occurred over that album's release, I didn't go out of my way to burn the band, but suffice to say I didn't go see them live when their setlists revealed that they were avoiding older material. Through the press it seemed that Akerfeldt had tired of metal and was even at times close to disparaging it. Its hard to hold that against a guy who's given us so many monumental death metal records, so I let it all slide. But I knew that there was no going back for this band, that in their hearts, they'd moved on from metal.
Turns out my intuition was correct on that front, the new song isn't metal in the slightest, in fact its seemingly a continuation of the Heritage born exploration of progressive rock sounds of the 70s (perhaps that is an oversimplification, but I'll make amends for it when I review the album as a whole). But here's the thing: I actually really like "Cusp of Eternity"! This is a compelling, rhythmically heavy uptempo song with a set of great guitar tones, fluidly melodic patterns, and lush Steven Wilson produced vocal arrangements. Akerfeldt himself sounds fantastically eerie, and I love the distant effects on the guitar outro following the chorus, something I feel I haven't heard from Opeth in forever. I've been playing this on repeat quite a bit today and its just working for me. I know I'm supposed to be a music reviewer and talk about this in greater detail, but screw it, my mind is half shuttered on a Monday so I'll just let my more immediate reactions come to the surface. The truth is that I haven't felt this excited about a new Opeth song since "Coil" from Watershed. If Pale Communion turns out to be one of the best albums of the year, there will be few others as greatly surprised as myself. You've got my attention Akerfeldt —- well played!